Rheem® PREFERRED Plus
™

Water Softener

42,000 Grain High-Capacity System
This is a carousel with one large image and a track of thumbnails below. Select any of the image buttons to change the main image above.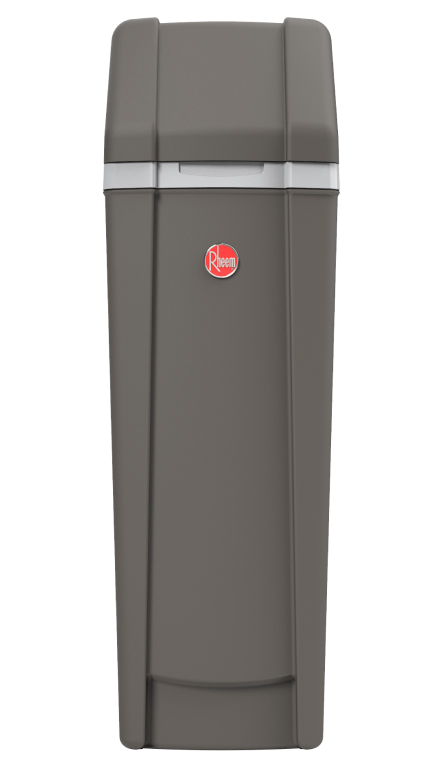 The Rheem® PREFERRED Plus™ 42,000 grain water softener can handle the soft water demands of households of any size. This softener has a robust feature set that provides maximum value, flexibility and exceptionally soft water throughout your home. Like the other Rheem® models, this one uses built-in Rheem® Learning Technology to adapt to your household water usage which conserves water, energy, salt* and saves you money. It is just as easy to use as it is effective with simple onboard programming, no filter replacements required, adjustable hardness level, low salt alerts and an easy-to-load salt tank.
* For peak performance in your high-efficiency Rheem water softener, evaporated salt pellets or solar salt crystals with less than 1% impurities are recommended. We do not recommend using any kind of block salt in the Rheem water softeners. Learn more.
Water Softener Savings
This is a carousel with one large image and a track of thumbnails below. Select any of the image buttons to change the main image above.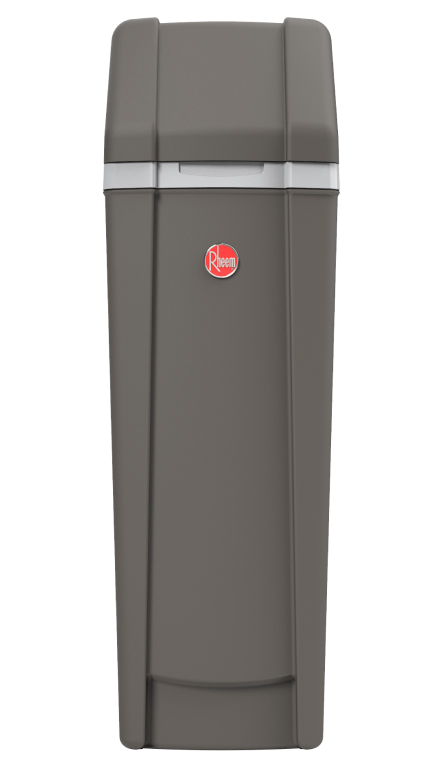 Rheem® Learning Technology
Learns your home's water usage patterns to optimize salt consumption, provide on-demand soft water for your home, and maximize overall softening efficiency.
Features
Ideal for All Household Sizes
Large 42,000 grain capacity ensures soft water is available when you need it for large households.
Maximum Water Pressure
Ultra high flow valve maintains water pressure in up to 1-1/4″ plumbing and homes with multiple bathrooms.
Soft and Clean Water
The built-in sediment filter keeps sediment out of your plumbing with no filter replacements needed.
Easy Salt Loading
Large tank opening with hinged cover makes loading salt fast and easy. Includes an illuminated tank light for better visibility.
Adjustable Water Hardness Level
Water hardness level is fully customizable with an external blending valve to keep ideal-quality water flowing through your home.
Lasting Quality
Durable, high-impact salt storage with an internal double-lined mineral tank will not deteriorate, rust or corrode. The tanks are guaranteed for 10 years.
Low Salt Monitor
A blue status light flashes slowly to let you know when it's time to add salt.
Eliminates Unsightly Stains
Removes clear water (Ferrous) iron that causes reddish-brown stains to form on toilets, showers and sinks.
Made in the USA
Rheem® Water Softeners are designed, engineered and manufactured right here in the USA.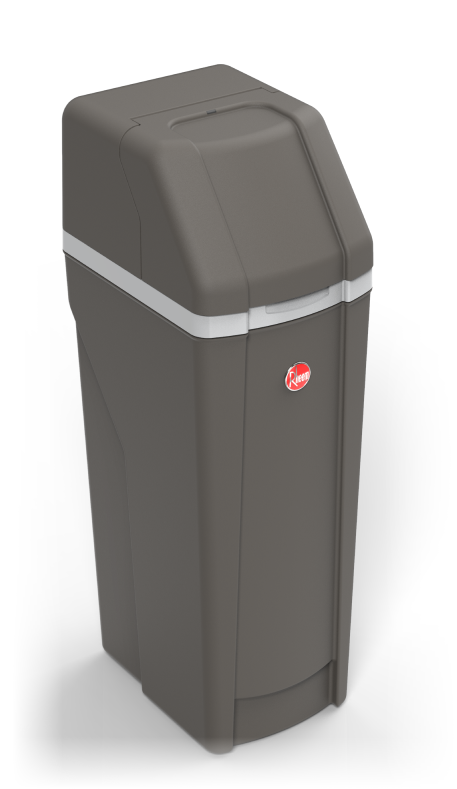 Tech Specs
Model
RHS42
Model Code
RH42
Rated Softening Capacity (Grains @ Salt Dose)
42,400 @ 16.3 lbs.
Rated Efficiency (Grains/Pound of Salt @ Minimum Salt Dose)
5,010 @ 2.5 lbs.
Rated Service Flow Rate
9.9 gallons per minute (gpm)
Amount of High Capacity Ion Exchange Resin
1.20 cu. ft.
Pressure Drop at Rated Service Flow
12.0 pounds per square inch (psi)
Intermittent Flow Rate @ 30 psi pressure drop
22.4 gallons per minute (gpm)
Water Supply Max. Hardness
140 grains per gallon (gpg)
Water Supply Max. Clear Water Iron
11 parts per million (ppm)
Water Pressure Limits (min. / max.)
20 – 125 (psi)
Water Temperature Limits (min. / max.)
40 – 120 °F
Minimum Water Supply Flow Rate
3 (gpm)
Maximum Drain Flow Rate
2.0 (gpm)
Dimensions:
Height: 48″
Width: 15-1/4″
Depth: 20-1/2″
Extend Your Warranty and the Life of Your Softener
A little maintenance goes a long way to ensure your water softener maintains optimal performance. Adding Rheem® Water Softener Cleaner every four months can make all the difference. Plus, with regular use, you can extend your 1-year parts and labor warranty up to 5 years.
More About Rheem Softener Cleaner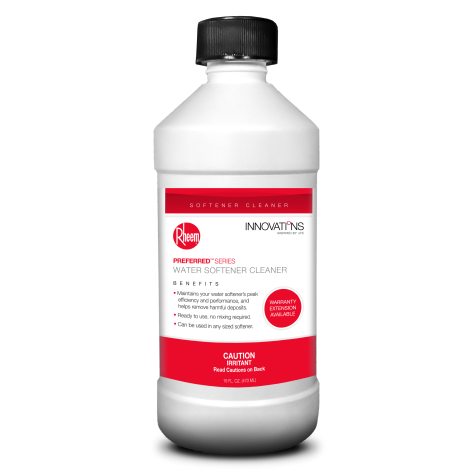 Owner Resources
Find answers to all of your water softener installation and maintenance questions
Rheem® PREFERRED Plus™ Installation Guide
Need help installing your water softener? Follow this guide.
View Guide
Rheem® PREFERRED Plus™ Product Manual
Use the product manual to learn everything you need to install, operate and maintain your softener.
View Product Manual